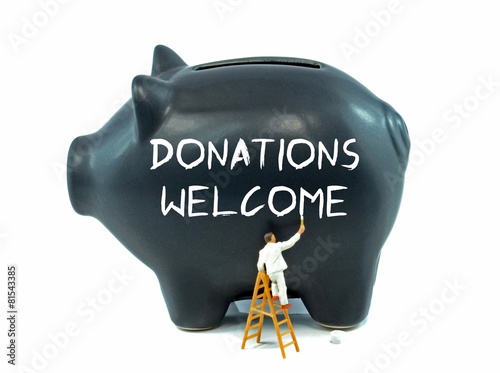 Nonprofits have access to a wide range of social media tools for raising money and awareness. Pay-per-click (PPC) advertising may be the most under-appreciated of the various online techniques because of either lack of knowledge or lack or money. This article offers some help in overcoming both of those problems. 
Strategy Questions:
The most important thing about any PPC campaign is to keep the goal in mind. If you want money for a specific campaign, make sure your ads mention the campaign and what you hope to achieve. This is the real trick to creating PPC ads that are clear and effective: "Help Send Kenyan Girls to School Next Year with a $15 donation to Educate Africa."
If you aren't sure about handling the strategy and day-to-day management of a PPC ad campaign, there is extensive help available. We live in LA so we know plenty of Los Angeles PPC management companies who offer free consultations and free training.
Your PPC Ad Options:
By a wide margin, the best tools for writing and running PPC ads are Google and Facebook. Google offers free advertising, up to $10,000 per month, to approved nonprofits. Google Ad Grants is the name of the program. Some nonprofits will qualify for up to $40,000 per month in advertising with Google's Grantspro program. Late in 2015 Facebook started to give away $2 Million in free advertising to nonprofits in the form of $1,500 grants. That promotional campaign ended with the holidays, but they may do something similar in the future. 
Writing Your Ads:
The Web is full of free advice on how to write effective PPC ads for Facebook and Google. The sites themselves have some help available. Mostly, you will need to rely on outside sources for ad writing advice. Huffington Post published one of many third-party articles on using PPC advertising effectively. If your organization should be lucky enough to get a Google AdWords Grant, there is even more online advice especially geared to making the most of the grant.
All pay per click advertising is keyword based, so you must know what keywords or phrases your target audience is going to use. Be sure to focus your ads. To stick with the Educate Africa example, 'education' and 'Africa' are much too broad to be useful. 'Educating girls' is much better. If you are serious about PPC advertising for your nonprofit, invest some time in learning to conduct keyword research using Google. 
Testing Ads:
Everyone who uses PPC needs to pay some attention to results. At the very least, you should be tracking how many clicks each ad gets on each site. This is called web analytics and is essential if you have a high budget. We recommend you hire web analytics experts to help you in that scenario. Analytics and data is the only way to gauge whether Google and Facebook ads deliver.
If you would like some advice on planning and managing your nonprofit PPC campaign, feel free to contact us to talk about your organization and your advertising goals.